INFOGRAPHIC: What to expect at Comelec checkpoints
Friday, February 05, 2016
ELECTION security checkpoints have been set up once again across the country as part of the preparation for the upcoming national and local elections in May.
But how will you know if the checkpoint is legitimate or not? Below is an infographic created by Rappler to help you identify a legitimate election period checkpoint -- as prescribed by Commission on Elections' Resolution Number 10029.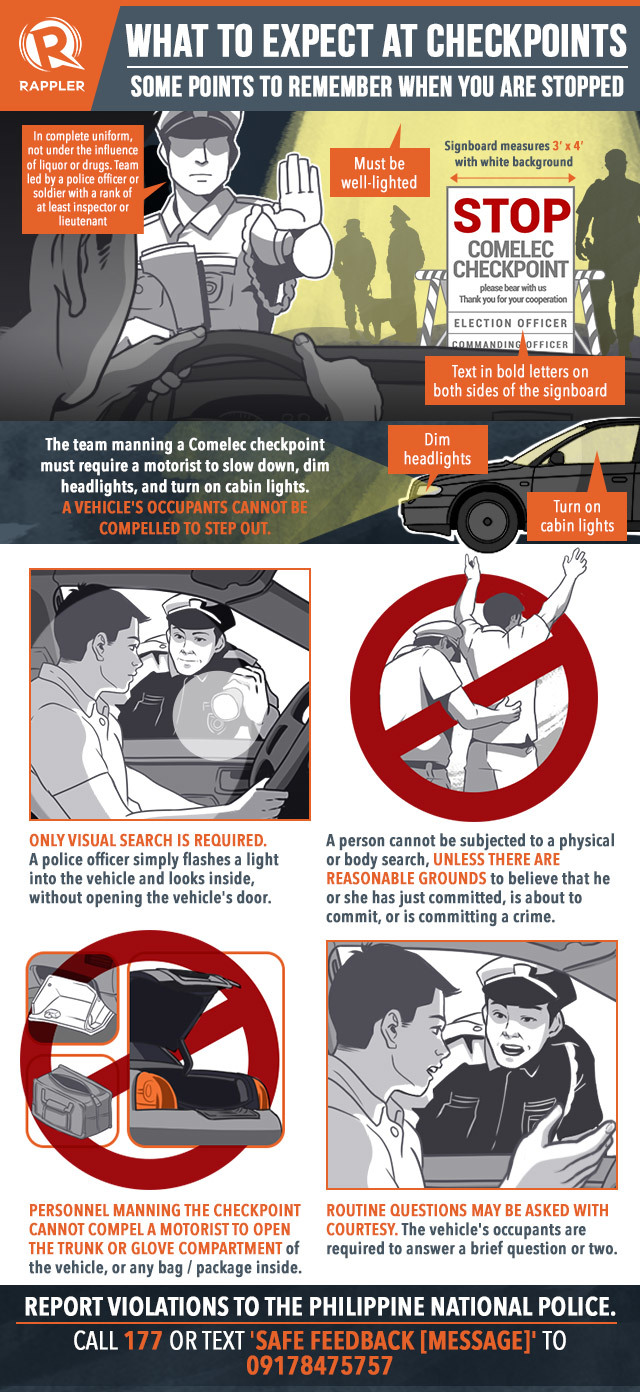 The election period started last January 10 and will end on June 8. (Rappler.com)
*****
Article republished under Sun.Star's content partnership with Rappler.com.